Pet Safety Tips During Remodeling Projects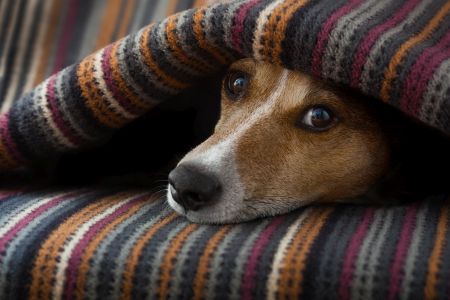 Deciding to move forward with a kitchen or bathroom remodeling job is an exciting time. You have lots of choices to make and can look forward to how different this new space will look and function.
There's planning to be done for the types of fixtures you'll want, the paint colors you'll go with, and even the types of flooring that will be used. There's even planning and decisions to make about things like your budget and deadline.
What homeowners tend to overlook is the importance of planning for your pets during this confusing time. It's difficult to get this part of your family on board with the project when there's no easy way to communicate with them.
How to Care for Furry Friends During Renovations
It doesn't matter what type of pet or pets you have, be it fur, father, or scales. If they live in your home, they're part of your family, and you're going to want to keep them as happy and safe during remodeling, as possible.
No matter how seemingly minor the renovation work may be, it can be traumatic to pets and even lead to changes in behavior, such as going to the bathroom in the house. So what can you do?
When possible, try to find someplace to house your pets during this period, even if only during working hours. A neighbor, friend, or even pet sitter who houses animals in their home can help make a world of difference for your pets.
Containment can help your pet feel more secure. Using a roomy crate or one corner of a room, put items in place that will make your pets feel better: their favorite bed, something with a familiar scent, their favorite toys, food and water. The further away from the source of the noise, the better.
Make the conditions as normal as possible. Set the temperature at a comfortable level, have something pleasant for white noise, and anything their accustom to that will make the house still feel like it's business as usual.
Make sure you keep the space clean from debris after the work is done for the day. Also, make sure there are no open ducts or other areas of concern where your pet could crawl inside and get injured.
Watch for details like debris getting in the aquarium water or your dog's food bowl. A seemingly small detail like this could end up being fatal for your pets.
Also, make sure you hire a remodeling and roofing contractor who cares. At Three Guys Roofing & Remodeling, your pets are as important to us as any other member of your family.
We're the Stevensville remodeling and roofing contractor company who will work with you to make sure the job goes as smoothly as possible so call us now.